7/10/2016
---
The Apex Program & Profile Report (public version), the Apex Outlet Log Processor, and the Apex Inventory Report tools have been retired. APEX Fusion now has the functional equivalents of all three of these online tools.
The Configuration Summary is found on the top-left drop-down menu.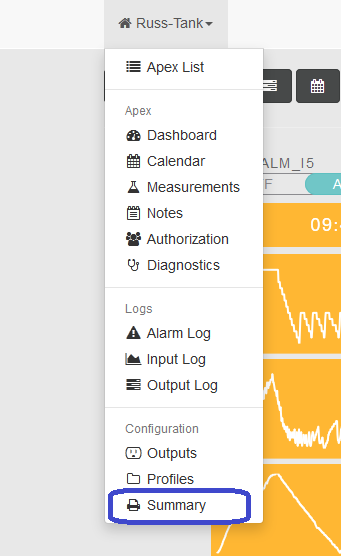 You can optionally print the Summary to a printer or to a PDF file; just click the Printer button in te upper right of the Summary page.

---